Some of the most memorable games create the most preposterous of scenarios. Flying whales, ravenous zombies, or this scenario, created by a recent science game for kids: a giant cheese that's out of control and taking over the city.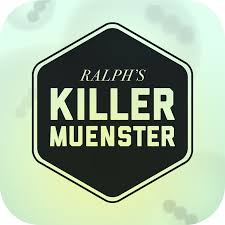 Developed by biotech company Genentech, Ralph's Killer Muenster is an iPad game that sends players on a mission to restore a killer cheese to its edible form. Puzzles challenge players to reconstruct phylogenetic (evolutionary) trees, making the science of genetics more accessible to a young audience.
In addition to the game, a whole site dedicated to the fictional cheese monger was created to give more of the backstory behind the game. Even a food truck serving grilled muenster sandwiches can be seen on the streets of San Francisco.