Looking for a new fun way to get active? Try out Zoopnium, the latest app from Digido Interactive, now featured in the New & Noteworthy section in the App Store.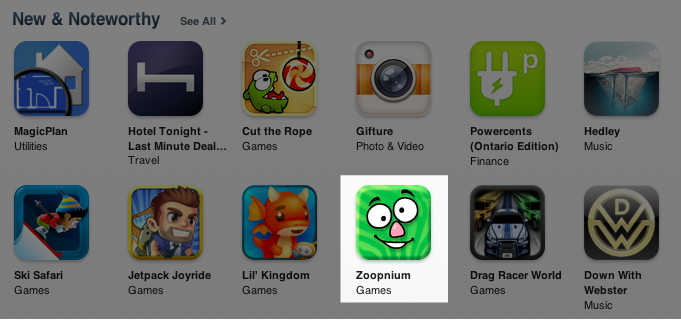 Just fire up the Zoopnium app, put your device in your pocket, and get moving. Every step you take helps you collect Zoopnium. Collect enough, and you can create your own custom Zoops and even trade them with friends. Try it out now!
UPDATE: Zoopnium is now one of the top ten kids' games in Canada with thousands of downloads and playthroughs. What are you waiting for? Download it, play it, rate it.