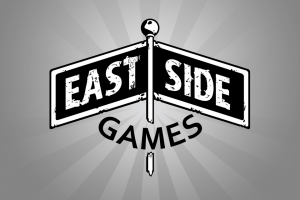 Yesterday was my first day as a designer at East Side Games (ESG). After wrapping up our latest product, Digido Interactive decided to put development on an indefinite hiatus. Luckily, I was able to find a spot at ESG.
Since September of last year, Digido and ESG have occupied a common office space, so I've had plenty of opportunities to eavesdrop on ESG meetings and grab coffees with ESG folks. My desk literally moved about 20 feet over.
But even given all that, a first day is still a first day. And all first days are long. I remember my first day of teaching like it was yesterday. I was so busy trying to keep up with 20+ kids and simultaneously trying to teach them a thing or two that I lost over a dozen pens. I would put a pen down, then have no recollection of where it could be.
By 10am, my voice was hoarse, my feet were sore, and I was planning a career change. When the end of that first day finally came, I spent the rest of the evening prepping for day two. Talk about a trial by fire.
Thankfully, my first day at ESG was much less painful. Right away, I was given responsibility, creative freedom, and support. And now, at the end of my second day, I'm happy to report that this transition has gone quite smoothly so far. And I still have all the pens I started with.