Over the past few months, we've been hard at work creating a new platform to allow parents and kids to track kids' physical activity. And now, we're proud to present to you the Kinetic Academy.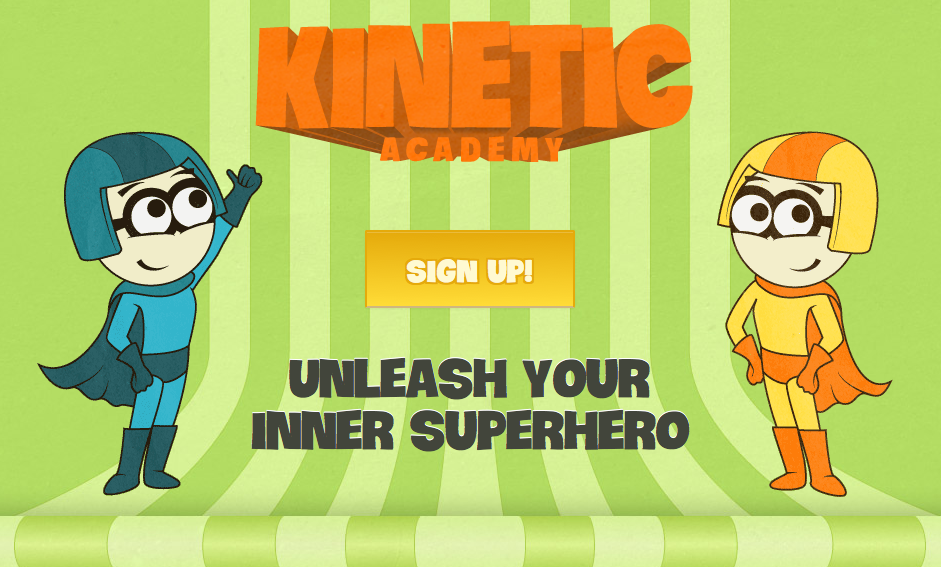 Every child exercises throughout the day, whether through walking to school, attending soccer practice, or playing with the dog. Until now, all of that activity has been lost in the hustle and bustle of the day. That's where the Kinetic Academy comes in. Through this system, kids get to unleash their inner superhero, training to increase their superpowers.
As kids input their physical activity into the system, they earn points that can be exchanged for rewards. Play soccer for two hours –> 500 points –> stay up 15 minutes past bedtime. Kids get motivation to do and track exercise. Parents get an easy way to help their kids adopt healthy habits. Everyone wins.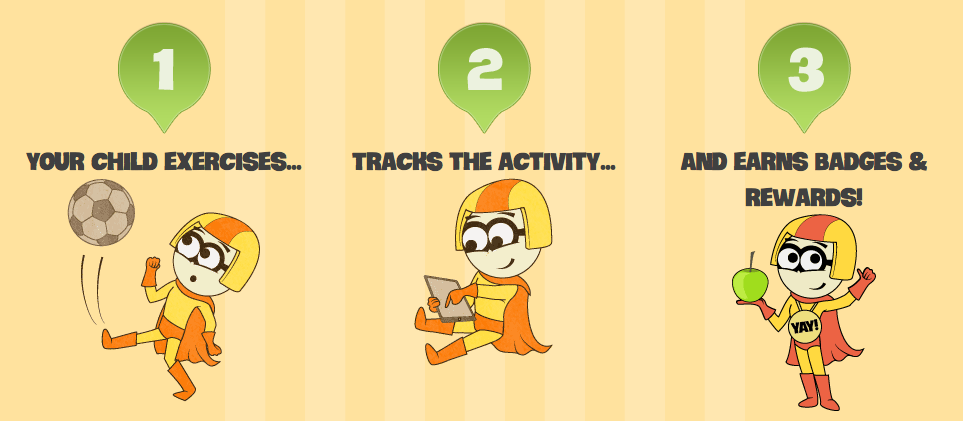 So why am I telling you about this? I would like you to be involved in the beta-testing of this website. We are in the process of making this website awesome, but now we need your help to make it better.
If you're a parent, please consider participating. Here's how the Kinetic Academy works:
Step 1: Sign up for a parent account and create a separate child account for each of your children
Step 2: Add custom rewards that your child can redeem when he/she participates in physical activity (ex: have a sleepover, stay up late, etc.)
Step 3: Have your child fill in the activities he/she has completed
Step 4: Approve/edit the activities your child has added
Step 5: Have your child redeem the points they have earned for specific rewards