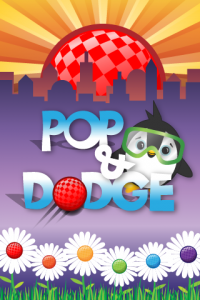 I'm going to take a wild guess that you like penguins. I know, it's a bit presumptuous of me, but really. How can you not love flightless waddlers perpetually dressed in tuxes? And while I'm at it, I'm also going to assume that you possess some fondness, however minute, for the game of dodgeball. Add them up and what do you get? Pop & Dodge.
Pop & Dodge is a physical activity game in which you stand up and jump to move Beeker the Penguin side to side to avoid getting hit by oncoming dodgeballs. Time your jumps just right, and you can also pick up coins and powerups along the way.
Have an iPod, iPad or iPhone? Go try it out now, and let us know what you think!