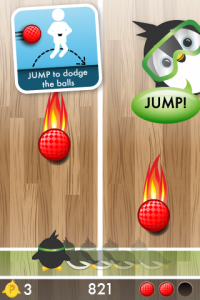 We released Pop & Dodge on the App Store about a week ago. No marketing, no launch parties, just put it out there. The result? Pretty much as expected, Pop & Dodge is nowhere to be found on any featured or top 25 lists.
In the wake of the release, we've been doing a lot of marketing catch up work, submitting the game to different blogs and review sites. A few, including Tech Vibes, have agreed to post reviews. But how much will that help in getting our game out there?
According to the lessons learned from other indie app developers, likely not much. It takes high production values, lots of content, and a wickedly good game to sustain the buzz it takes to keep people coming back to your game. And with our 3-week production cycle, we just didn't quite make it there.
However, this is just the beginning. We've learned a lot from MotionMaze and Pop & Dodge, about gameplay, tech requirements, and our market. We have a firmer grasp on our goals and limitations and take our lessons with us into our next endeavor.