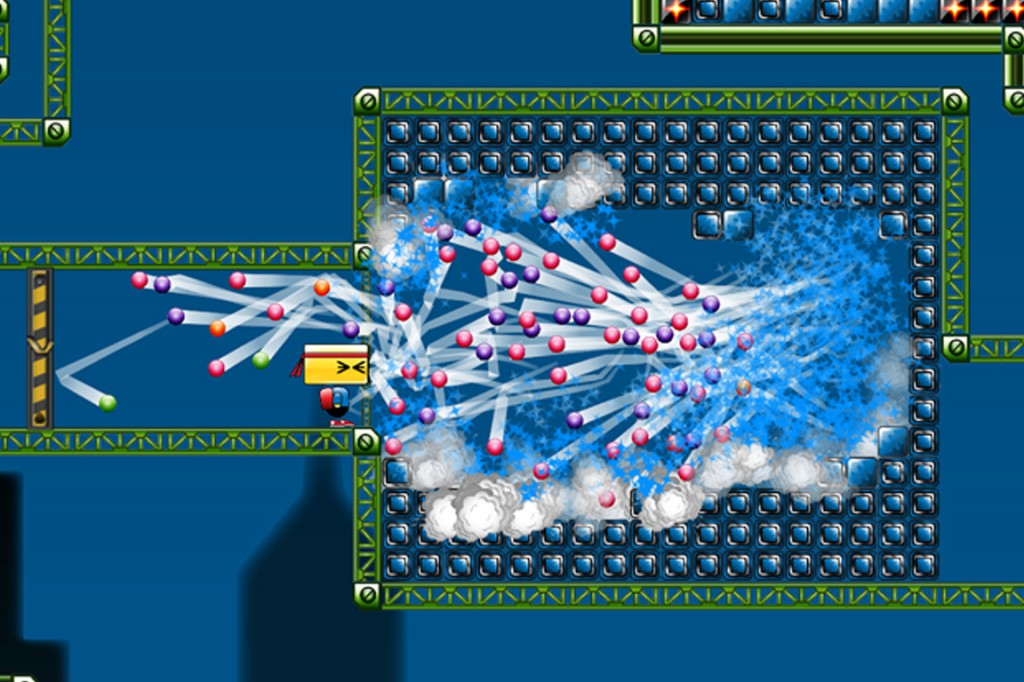 From our first day at VFS, Industry Night was dangled like a carrot before us, that seemingly unreachable goal light years away. Yet after months of hard work, countless brainstorming sessions, and tons of great feedback, we'd produced a game. And a few hours ago, we presented it to the industry.
In many ways, Industry Night is the culmination of the VFS game design experience. After working closely with a small team for several months to produce a game, you're invited to present your game to a group of people from the games industry, who then come and play your games.
Our Industry Night included action games, puzzle platformers, adventure games, and shooters. Our games incorporated creativity, solid design, and unique mechanics. And after working day in and day out with these guys over the past several months, I can say that I'm extremely proud of all the games we showed tonight.
If you're interested, you can read more about the games and even try them out for yourself. Be forewarned, though, that some of them can be very addictive. Enjoy!