Incredibly busy is an understatement these days. Lots of big projects, not so much time. One of said projects is a slice of a single player level with a puzzle and boss fight. Below is a sneak peek at the puzzle element of my level. Of course, you'll have to imagine the walls, ceilings, and all the pretty things I'll add later.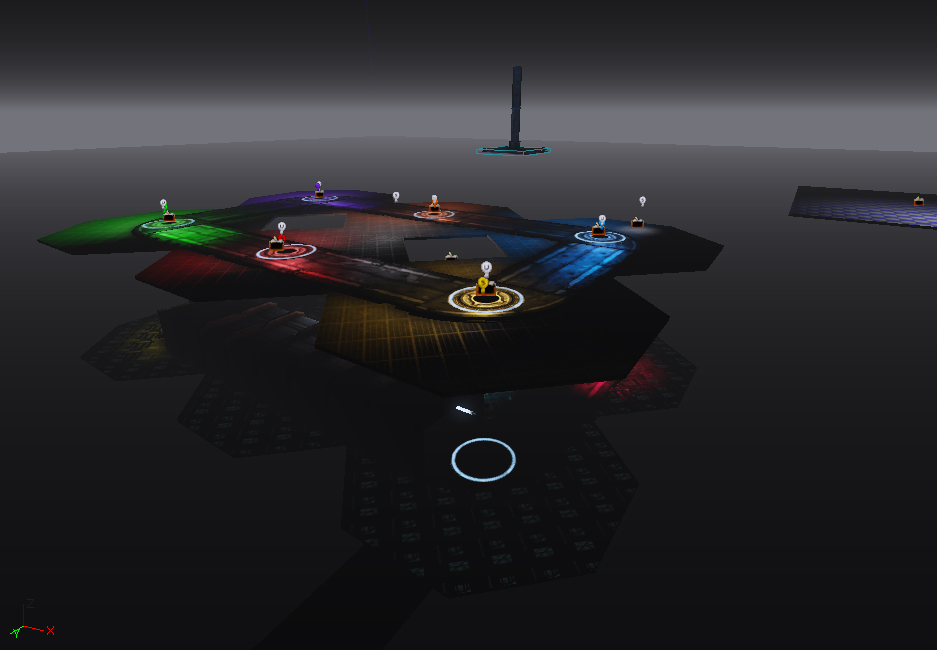 This is the main assembly line area of my factory-themed level. You will enter from the bottom level. You will need to activate two triggers in succession, indicated by different colored lights that come on at different times. The second trigger will activate the elevator, which will take you to the top floor.
There, you will have a similar task but with six triggers this time. The last trigger will stop the assembly line, cut off all the lights in the factory, attach a light to you (essentially a flashlight), and activate a trigger that will allow you to summon a platform that will lead you to the final boss fight. In the dark. Just you and your flashlight.
Stay tuned for the final version, coming soon!