Looking for an online resource to network with other gamers who want to change the world through games? Look no further than Gameful, the online "Secret HQ" launching today, 10/28/10, at 10:28:10am.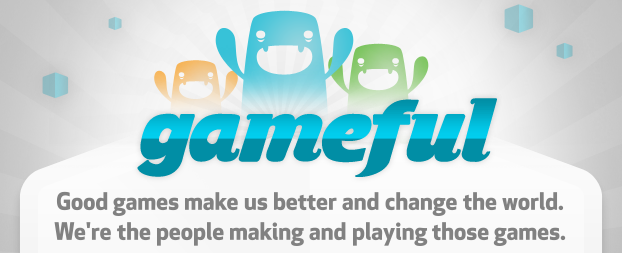 Gameful is a free resource for gamers and game developers interested in world-changing games to find collaborators, jobs, funding, and more.
Here are some of the things you can do through Gameful:
– Set up a profile sharing your expertise, skills, abilities, and interests
– Search the network for collaborators and talent
– Spread the word about your new projects
– Meet journalists who want to write about interesting games or research like yours
– Find new and cutting-edge game projects to inspire you
– Join a Gameful book club and discuss big ideas
– Join a Gameful game club and play big ideas
– Brainstorm and submit conference panels or sessions together
– Plan Gameful meet-ups at conferences and festivals
– Nominate your own work, or work you love, for the annual Gameful Awards (in the categories of Reality-Changing, Life-Changing, and World-Changing)
So what are you waiting for? Hop on over to gameful.org and join today.