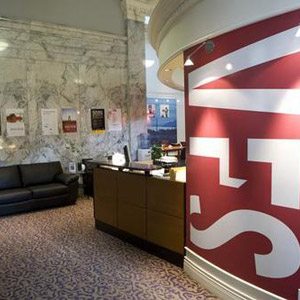 Today was my first day in the game design program at the Vancouver Film School (VFS). Game design has long been a male-dominated field, which is clearly showcased in my class of 30 people: 28 guys, 2 girls.
(So far, the one big bonus of the male-female skew is that there's never a line for the ladies' room. That's gotta count for something.)
Being a typical female gamer, I spend most of my game time with popular casual games like Bejeweled, Zuma, and Plants vs. Zombies. Thus, I spent most of my day thinking, "WTG?!" or, in other words, "What's that game?!" as title after title were thrown out in casual conversation with most people in the room nodding in agreement and stroking their chins at the awesomeness of the games while reminiscing over hours of gameplay.
Me? I spent most of the day nodding and smiling obliviously, secretly adding titles like Ocarina of Time and Mass Effect 2 to my to-play list. Never before have I heard of so many games I haven't played all in a single day.
Luckily, we have a "study hall" in the building (i.e., a games lounge stocked with PCs, playstations, Wiis, etc.). I'll definitely be doing tons of "studying" within the next several months. Yes, be jealous.
So after the first day, I'm definitely overwhelmed, but also tremendously pumped and excited for all that I'm going to learn within the coming months. Awesome people, great discussions, fun games – what more do you need?