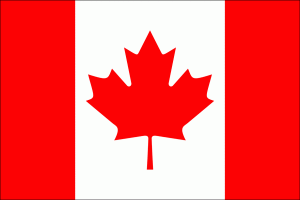 In honor (or, as Canadians would write, honour) of Canada Day, Joe and I headed out to Granville Island, a community filled with markets, theaters, galleries, unique shops, and restaurants, to partake in the festivities.
Perhaps it was the lack of sunshine, or the critical mass of people, or the sheer Canadian spirit, but countless pedestrians and bikers on the path to Granville Island seemed to have lost their wits.
One biker, while enthusiastically waving a miniature paper flag and staring at a nearby sculpture, headed straight for us, veering out of the way mere feet before an imminent head-on collision.
Among other potential crashes, some close calls were caused by the following:
– a kid who suddenly ran across the bike path without warning
– a group of people who had stopped in the middle of the path to admire and photograph weeds
– a girl who had wiped out when trying to make a sharp turn on gravel.
I would take speeding cars over oblivious pedestrians any day.
Of course, the Granville Island festivities made the frustrating ride worthwhile. We enjoyed sizzling bratwursts while overlooking the water and downtown skyline, laughed and cheered for a charming street performer (pictures below) who juggled basketballs on an 8′ unicycle, and savored a homemade mint and dark chocolate ice cream delight from a local chocolate shop.
After a delicious dinner made with fresh veggies from the market, we're preparing to head down to the beach to enjoy the Canada Day fireworks after the 9:30pm sunset.
O Canada! Happy 143rd birthday!