How do you turn a 3-hour trip into an 8-hour one? By leaving something important behind, of course.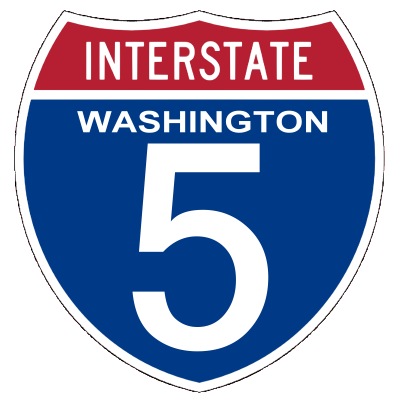 On our way back to Vancouver from Seattle, we decided to stop in Bellingham, two hours north of Seattle and just south of the Canadian border. Why? Because Bellingham has the only Chick Fil-A in the state of Washington.
Round and round we went, weaving in and out of the quiet residential streets of suburban Bellingham with only an iPhone to guide us toward the fast food beacon. Unfortunately, as we soon discovered, iPhone maps are a little less than accurate when it comes to tiny suburban streets. More than one street the iPhone promised as a through street ended up leading straight into someone's driveway.
Several minutes later, we made it onto the campus of Western Washington University, home of the Vikings and a branch of Chick Fil-A. Unfortunately, classes were out for the summer and the campus was almost completely desolate.
Nevermind. Back to the highway toward Vancouver. Until…
[iPhone rings]
Bad news. Joe's work computer was left behind in Seattle.
Two hours later, we were back in Seattle to pick up the computer, then turned around and headed back toward Vancouver. Four hours into the trip, we were back at the starting gate.
We just had too much gas in our car, that's all. Felt we should release some to the environment so our car didn't have to work so hard on a full stomach. It was the only responsible thing to do.
All in all, I suppose it's good to know we could travel to Seattle several times in one day. You know, in a pinch.